Archives » General Articles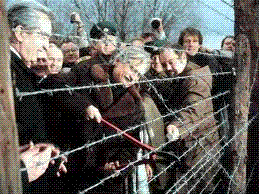 When I talk about the ability to choose an emotional response, this idea is sometimes mistaken for a compulsory task. As one person said, "I have already tried that. Growing up, my father would often say, 'Force yourself to have a good time,' and I am sick of hearing that because it does not work!" For this person, there was no freedom of expression.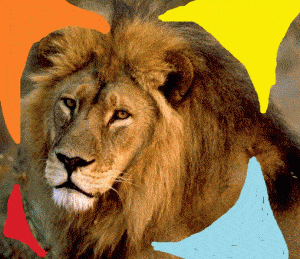 With 20 plus years of work with angry individuals, in a variety of settings such as prisons, domestic violence programs, school rooms, universities, and in private practice, I have found that the strategies which are most effective for transforming raging behaviors are rarely discovered without professional help. Unfortunately, mainstream therapy also misses the boat on occasion, employing the same general strategy as the unstudied amateur.
Friday, January 25th, 2013
The schedule for the 34th Cape Cod Institute, June 17 - August 23, 2013, is complete and the course catalogue, with course descriptions and faculty profiles, is now available online at
www.cape.org
. Here is the entire schedule of courses.
Of all the professional associations to which I belong, the Academy of Cognitive Therapy (
www.AcademyOfCT.org
) is one of the best. I especially value the high levels of CBT discussions and information on the Academy's ListServ. Until recently, the only way to join the Academy (and be able to read the ListServ) was to ...
Sunday, February 20th, 2011
At a lecture in Vienna on February 4th, 1930, when Alfred Adler was asked about the best beginning book to read on Individual Psychology, he recommended "The Science of Living." An online version, in PDF format, with a bookmarked table of contents, is now available at the Classical Adlerian ...
Wednesday, February 16th, 2011
It Buys the Next Election… "I felt like a protester in Cairo yelling at Mubarak. This guy just doesn't get it." James Pethokoukis Last year's radio ad featured a soft whisper, "I have what you need." This year we get the same message shouted at Obama's political rallies. Cell phones, health care waivers, college loans, ...
Saturday, February 5th, 2011
A complete online version of Alexander Mueller's "You Shall be a Blessing: Main Traits of a Religious Humanism," is now available at the Classical Adlerian Subscription Site. Mueller's book presents his thoughts on the deeper philosophical and spiritual aspects of social interest, the roots of which are seen in connection to man's relationship with ...
Thursday, January 27th, 2011
The October, 2010 edition of Advances in Cognitive Therapy (the newsletter of the Academy of Cognitive Therapy and the International Association of Cognitive Psychotherapy) is a special issue on homework in CT. Here are a few highlights: Homework assignments are a core feature of Beck'r CBT but some studies have found ...
Wednesday, March 26th, 2008
BOL Editor: It's a pleasure to welcome you here at Behavior OnLine for a discussion of clinical neuropsychology. In keeping with the forum's title I'll begin by asking you what is distinctive about 21st century neuropsychology? ELKHONON GOLDBERG: It's my distinct pleasure to be interviewed on BOL. Neuropsychology wears two hats as ...
Gestalt therapy has offered a rather distinctive paradigm from which to view the person and reality. While later theorists such as Yontef, Latner, Parlett and Wheeler have cited field theory (particularly that of Kurt Lewin) as a key pillar or philosophical underpinning to Gestalt therapy, it is the original text ...