Library » General Articles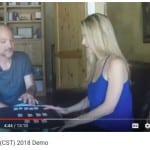 Although I do not consider insight to be the most important component in therapy, it can be very helpful when it occurs. I conduct therapy from a problem-solving perspective, which is based on the assumption that people will live happier more fulfilled lives when ...
During a recent meeting of the Milton H. Erickson Institute of Phoenix, Marilia Baker turned to me and said, "Don't you think that just as 'suggestion' is the golden rule of hypnosis, 'utilization' is the golden rule of Ericksonian hypnosis?" She then proposed that in Ericksonian hypnosis these two concepts are conjoined. Indeed, utilization itself ...
Wednesday, March 29th, 2017
If there is any single skill that might be used to summarize what the most effective Ericksonian therapists are able to do really well, it would be the general ability to connect with others in deep and compelling ways. Whether you are describing the therapist's use of effective communication, interpersonal flexibility, skillful observation, or love ...
Thursday, December 15th, 2016
I just recently delivered a talk at the
2016 Brief Therapy Conference
in San Diego and made a promise to my audience that I would send a one page summary of the talk and attach a link to the slides, which can be found at my ...
Saturday, October 15th, 2016
[caption id="attachment_509" align="alignright" width="150"]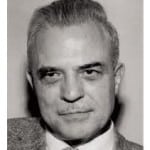 Milton H. Erickson, MD[/caption] For my keynote address at the Erickson Congress in Puerto Vallarta, I shared a memorable experience when I was confronted with the urgent needs of a former patient of Milton Erickson. The man was experiencing a full-blown ...
I sometimes get questions from therapists who realize that their grad school training didn't really equip them to use CBT under real-world conditions. With the personal and professional demands we all face it isn't simple, but there are a number of good options for improving CBT skills once you're in practice. . The first options that come ...
Wednesday, June 22nd, 2016

During my earliest days of studying Milton Erickson's work, there were many fascinating premises which I could not understand. One of these was his warning that you need to leave some small component of the clinical problem in place. In other words, it is a mistake ...
In the past few months I've seen several comments about how CBT is "constrained" by treatment protocols. Apparently, some practitioners have the impression that CBT is "cookbook" approach where the therapist takes a manualized treatment protocol and imposes it on the client without tailoring it to the client's needs. They seem to think that if ...
Monday, February 29th, 2016
The February, 2016 edition of Consumer Reports recommends CBT as an alternative to medication for chronic insomnia (see
http://www.consumerreports.org/cro/magazine/2012/08/how-did-you-sleep-last-night/index.htm
for some of what they say about insomnia). CBT for insomnia (CBT-I) combines "standard" CBT with cognitive and behavioral interventions specifically focused on insomnia. There is a substantial body of research supporting the effectiveness of ...
Monday, February 8th, 2016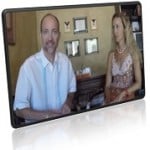 Throughout life, we find ourselves forced to make choices, "Do I choose A, or do I choose B?" And in most instances, it is a false dilemma. Dichotomous reasoning leads us to think, "If I do one, I cannot do the other." Yet, often, we ...