Articles by Ron Frederick
Ronald J. Frederick, PhD, is a clinical psychologist whose career has focused on the transforming power of emotional and relational experience. He is the author of the award-winning book Living Like You Mean It: Use the Wisdom and Power of Your Emotions to Get the Life You Really Want (Jossey-Bass, 2009), a senior faculty member of the AEDP Institute, and Co-founder of the Center for Courageous Living, based in Beverly Hills, CA, which offers innovative therapy, coaching, and consulting. Noted for his warmth, humor, and engaging presentation style, Dr. Frederick lectures and facilitates workshops nationally. An invited contributor to several professional books, his work has also been featured in the APA Monitor on Psychology and Clinical Psychiatry News: The Leading Independent Newspaper for the Psychiatrist, and he's been quoted on CNN.com. In addition, Dr. Frederick is an EMDRIA certified EMDR Therapist and Consultant. Fore more information, please visit:
http://www.cfcliving.com
.
Thursday, March 13th, 2014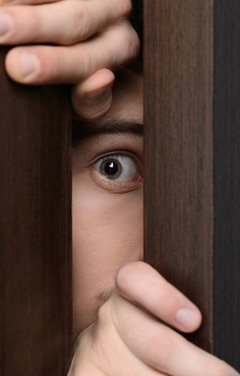 The ability to mindfully experience, regulate, and respond to one's feelings is essential to mental health and well-being.  Yet problems managing emotion abound and play a central role in most psychiatric disorders.  Regardless of diagnosis, many people seeking treatment have some degree of difficulty being present with ...