Articles by Dan Short
Dr. Dan Short
is most well-known for his scholarly work in Ericksonian hypnosis and short-term therapy. He is the lead author of Hope and Resiliency, a book for professional care providers that has received world-wide attention. After revealing the core strategies underlying the work of a therapeutic genius, Short turned his attention to research on the most essential element for any successful therapy endeavor (i.e., the therapeutic relationship). His most recent book is Transformational Relationships. Dr. Short has served as faculty for conferences hosting therapists from around the world, he has supervised the training of doctoral interns, and has published numerous professional papers. Dr. Short maintains a private practice in Scottsdale, Arizona where he continues to learn from those who seek his help. For more information about Dr. Short, visit his website at
IamDrShort.com
.
Wednesday, July 10th, 2013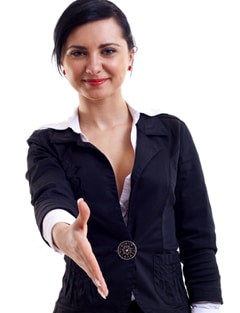 A universal tendency, found in every culture on earth, is to develop carefully prescribed rituals for coming and going. Why? Because beginnings and endings are extremely important to relationships. The way we are greeted sets the tone for everything else that will follow during a limited period ...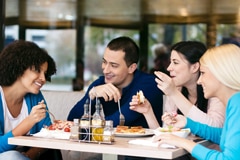 Anyone who has ever studied a foreign language, knows that with new vocabulary comes new ways of seeing and understanding the world. As an example, if you ask a German to describe a suspension bridge, he is likely to say it is a thing of beauty. However, ...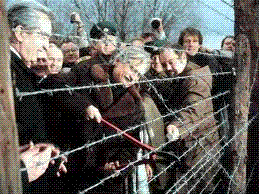 When I talk about the ability to choose an emotional response, this idea is sometimes mistaken for a compulsory task. As one person said, "I have already tried that. Growing up, my father would often say, 'Force yourself to have a good time,' and I am sick of hearing that because it does not work!" For this person, there was no freedom of expression.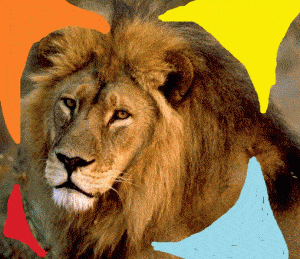 With 20 plus years of work with angry individuals, in a variety of settings such as prisons, domestic violence programs, school rooms, universities, and in private practice, I have found that the strategies which are most effective for transforming raging behaviors are rarely discovered without professional help. Unfortunately, mainstream therapy also misses the boat on occasion, employing the same general strategy as the unstudied amateur.
Wednesday, April 3rd, 2013
What happens if you ask a child to look into an empty box and just pretend that something is there? In an interesting
series of experiments
, some children were asked to pretend that a puppy dog was in the box. As part of the experiment, the researcher was called out of the room, after which the children would often sneak a second peak at the puppy, some would even stick a hand in the box to check it out. Then there was a second group of children who were asked to pretend that a monster was in the box. These poor kids sat paralyzed in the chair, some cried, some even fled the room. The conclusion of the research was that children have difficulty separating pretense from reality. But what about adults?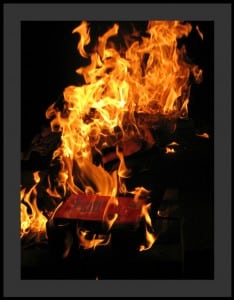 For centuries, poets and priests have reflected on the influence of emotion, noting its ability to suddenly take control of thought and behavior. After reading
Paul Ekman's
research on universal emotions, I was curious to know which emotion is most powerful. Some would suggest it is love. Having begun my career as a domestic violence counselor for violent and abusive men, I have direct knowledge of how powerful anger and rage can be, often trumping the intentions of love. Is there anything more powerful than anger and rage? I decided that I would answer the question through research. Because I wanted my results to be robust, I collected a very large amount of data (approximately 13 million subjects). With a preference for practical methods, I used a methodology that can be easily replicated by anyone with internet access, Google Books in particular. Using the search engine's ability to locate each instance that a specific word group appears in written literature, I counted the number of hits for phrases such as "anger made me" or "sadness made me," each time substituting a different emotional term. The results were both surprising and obvious, once I thought about it.