Monthly Archives:
February 2016
Monday, February 29th, 2016
The February, 2016 edition of Consumer Reports recommends CBT as an alternative to medication for chronic insomnia (see
http://www.consumerreports.org/cro/magazine/2012/08/how-did-you-sleep-last-night/index.htm
for some of what they say about insomnia). CBT for insomnia (CBT-I) combines "standard" CBT with cognitive and behavioral interventions specifically focused on insomnia. There is a substantial body of research supporting the effectiveness of ...
Monday, February 8th, 2016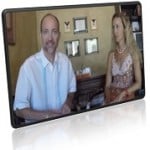 Throughout life, we find ourselves forced to make choices, "Do I choose A, or do I choose B?" And in most instances, it is a false dilemma. Dichotomous reasoning leads us to think, "If I do one, I cannot do the other." Yet, often, we ...